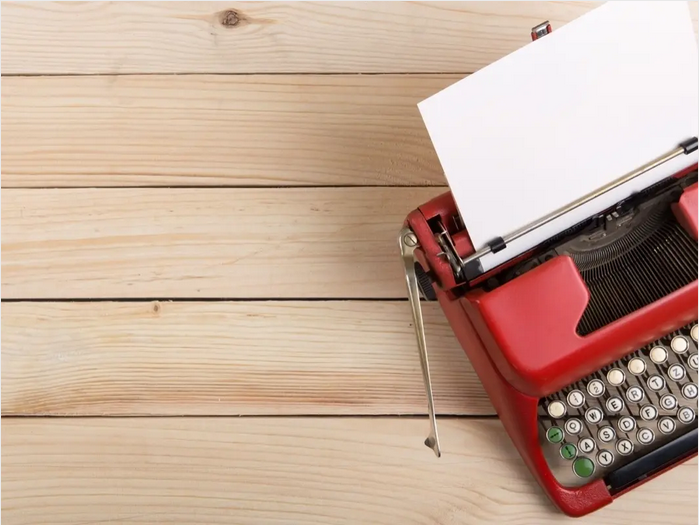 "I call on all residents of our state to save our local land use boards and commissions —​ help us to help you," Alexis Harrison writes.
Posted Wed, Feb 16, 2022 at 6:13 pm ET|Updated Wed, Feb 16, 2022 at 6:15 pm ET
To the editor,
In last year's Connecticut General Assembly, we saw multiple efforts to pass new laws intended to restrict the decision-making authority of our local planning and zoning commissions. There was significant pushback from state residents concerned about losing local voices in land use decisions — and because of the groundswell of opposition, the legislation that ultimately passed was watered down.
Could it happen again? Yes, it already is, and all state residents should be alarmed.
While the new 2022 legislative session is in a "short session" this year, legislators and development lobbyists continue to want to drastically change local zoning laws — further reducing the authority of our local planning and zoning commissioners.
When municipalities no longer have control of their land, they lose the power to protect it. Connecticut is unique in that each of our 169 towns and cities, ranging from very densely populated cities to rural areas, and modestly populated suburbs has local control over land-use decisions. We do not have a county government and our state has long valued and benefited from local rule and trust that local communities, not regional bureaucracy, make the best decisions for the local community.
Groups and lobbyists continue to push our legislators to chip away at local control. The focus of development lobbyists for the new 2022 session generally includes three main issues: forced rubberstamping of transit-oriented projects (construction as of right without public hearings, 15 homes per acre within a 10-minute walk of transit stations); reducing required lot sizes and regionalizing zoning boards.
There are huge risks for every resident of our state should laws be passed that mandate construction as-of-right. This means that zoning commissions will not hear individual applications, which means the public will have no voice in individual land-use decisions in their own cities, towns and neighborhoods. While increasing transit-oriented developments is a worthy goal, this should be implemented at the discretion of local planning and zoning commissions, which have better knowledge of the unique constraints within their towns. Here in Fairfield, for instance, our TPZ has already passed regulations that encourage transit-oriented developments, but these projects are still within the purview of our local elected TPZ commission, which also provides a venue, for the public to participate. This would all end if laws for state-mandated transit developments as-of-right are passed. Through the public hearing process, a commission can make land-use decisions in the best interests of its town in perpetuity — for the benefit of future generations. Also at risk is the environmental intervention statute (22a-19), which enables any person to intervene into any hearing to raise environmental issues and become a party, with appeal rights. It is questionable whether this important law could continue to protect our state's natural resources if laws are passed preventing public hearings to begin with.
Could you imagine if a major development near a train station didn't go through public scrutiny? What if an expert, neighbor or an abutting business no longer had the ability to articulate the pros and cons of a development that could impact them? Town residents often have unique factual knowledge of land parcels and the built and natural environment surrounding individual parcels of land proposed for development — without public hearings, this knowledge will not be incorporated into the land use decision-making process. This factual knowledge, which may include flooding, parking and traffic hazards is important for decision-makers to be fully informed. The public hearing is the vehicle to enable all state residents to be heard and decision-makers to be fully informed before making permanent land-altering decisions.
Another new push is to regionalize and consolidate land use boards, which is being promoted to "simplify bureaucracy," which sounds good but has a downside for local communities. The claim is that there is too much "red tape" involved in the development permitting process. However, there is another view, which is that the time spent by town departments and land use agencies reviewing proposed developments in light of existing conditions and the ever-changing landscape is simply good due diligence. In fact, some of our public hearings in Fairfield are open and closed in one night and still provide an essential forum for public participation.
Regionalizing local zoning commissions would also eliminate local planning and zoning bodies, which are beholden to the towns that elected them to act in the town's best interest. Under the guise of "empowering" each town to create a unified land use commission by merging its zoning commission (or planning and zoning commission) and zoning board of appeals and create inter-municipal land use commissions, this move would effectively remove local control. Also, planning and zoning boards, and zoning boards of appeals and conservation commissions all have distinct regulatory functions and purposes, which, if merged, would sublimate their differing roles.
As a long-time land-use advocate and now as a TPZ commissioner in the town of Fairfield, I have seen firsthand the importance of local zoning boards — our local officials know our land, our towns, our neighborhoods, the infrastructure and the nuances of our communities. Our jobs are to make decisions in the best interest of the public's health, safety and welfare through zoning regulations and permit review. Regionalizing local zoning boards would be detrimental for our 169 towns and communities.
While removing so-called red tape would likely be beneficial for homebuilders and developers, we have to remember that it's important to consider all stakeholders when making permanent land-altering decisions. Development proposals should be scrutinized by local commissioners, not shifted to regional committees who don't hold our knowledge or commitment to the welfare of the individual town.
There are other ways to incentivize the laudable goals of increasing the diversity of housing and expanding affordable housing. However, reducing or removing local land use authority would do more harm than good. In fact, many towns are already taking up these initiatives on their own.
The existing affordable housing law known as 8-30g, which has been in existence for 30 years, yet seems to generate as much litigation as it does affordable housing. Yet the new laws being proposed do nothing to fix this deeply flawed law, but instead seek to further erode local land use decision making.
I call on all residents of our state to save our local land use boards and commissions — help us to help you. I implore all legislators this session to craft more effective, less dangerous solutions that encourage public participation and local decision-making on that most precious and finite of all our resources — our land.
Alexis Harrison
Harrison is a member of the Fairfield Town Plan and Zoning Commission, but wrote this letter as a private citizen and does not speak on behalf of the commission.